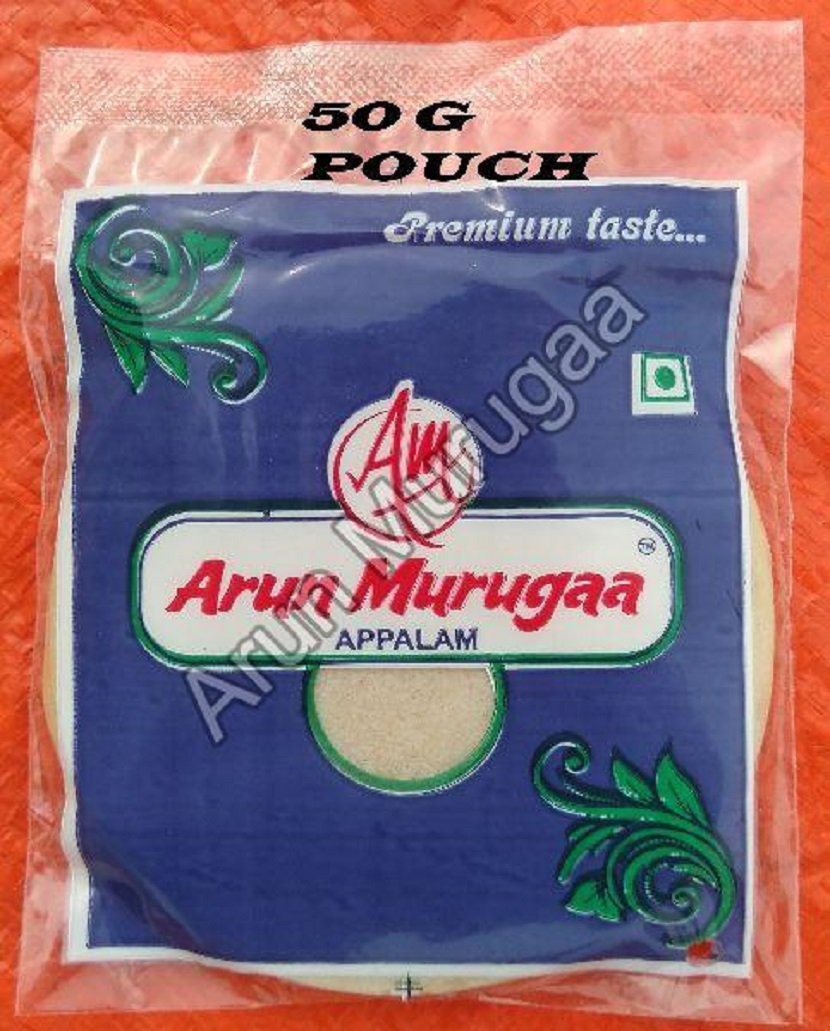 Papad is a thin and one of the most famous Indian wafers that are also known as a cracker or flatbread. It is often made with dried lentils and is served fried or roasted. The papads are processed in a variety of flavors using natural inherent flavors to meet the needs of each person. These papads are available in a number of varieties such as ring papad, urad papad, red chili papad, salty papad, etc. The papads also vary in shape such as ring pepper papad, ring salty papad, round Jeera papad, round garlic papad, etc.
Making of Jeera Papad
Different regions use different recipes and methods to prepare round jeera papad. Mostly, the round jeera papad is made using black gram, rice flour, and cumin seeds. The dough is prepared using the flour of rice and black gram using a pinch of salt and some oil and is flavored with a bunch of cumin seeds. Sometimes the suppliers of round jeera papad prefer to add a little baking soda for a better texture of dough. Then after resting the dough for some time, it is shaped into thin, round, and flatbread. These thin round breads are then naturally sun-dried for some days resulting in the formation of round jeera papad.
Specifications of Round Jeera Papad
The suppliers of Round Jeera Papad provide its customers with the best quality of papad that is completely pure and FSSAI certified. As per the name, the papad is available in a round shape with a light yellowish color. The ingredients used for the production of round jeera papad are black gram, cumin seeds, and rice flour. The average shelf life of these papads is around 3 months. They are packed into packages varying from 50 gm to 1 kg in size.
The suppliers of round jeers papad provide these jeera flavored papads at an affordable rating of around Rs 165 per kg. The customers can choose the required quantity of papad as per their requirements.
Culinary Uses of Round Jeera Papad
In India, the round jeera papad is generally offered as an accompaniment to a meal. It is also served as an appetizer or snack, with various toppings such as chopped onions, chutney, or other dips and sauces. The unique flavor of Rajasthan cuisines is papad curry or papad sabji. In these recipes, the papads are soaked in gravy, resulting in a delicious curry.
Round jeera papads are traditionally served with a variety of chutneys and pickles as a complement to Indian dishes. The mint chutney elevates the flavor of these papads to another height. Papad is a delicious and popular Indian snack dish. The daal chawal tastes much better when scooped up with papad. The round jeera papad can be eaten alone as a snack. For special occasions, these papads are generally deep-fried. Crushed raw papads can be used as a coating to tikkis and kebabs and they are also used to prepare several Gujarati cuisines.
Papad be it of any flavor is always included in a typical Indian thali or plate.
The suppliers of round jeera papad provide the highest quality papad prepared naturally and have no extra chemicals or preservatives.