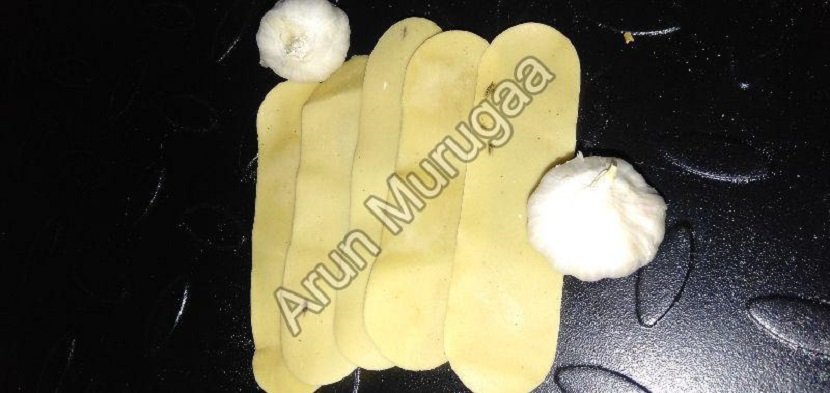 Papad is an Indian culinary appetiser that is thin, crunchy, and spherical in appearance. In various parts of India, it is also known as Papadum. It looks like a delicate, spherical cracker or wafer similar to Indian flatbread.
The dough is additionally fortified with nutritional compounds, baking soda, oils, salt and spice mixtures, and other ingredients. Then it is moulded into a really thin and circular chip and customarily dried out in the sun.
It's usually roasted or fried. The papad could be eaten as a snack, appetiser, or side dish, and it can be combined with salads, dips, chutneys, and garnishes, or it can be converted into curries, among other things. This fragile disc-like product is a versatile food alternative that provides a crisp texture and savoury flavour to your meal.
The first step toward excellent wellness and a balanced blood sugar level is to develop healthy dietary habits. There are numerous foods provided to assist people to manage their diabetes. It can't be easy to maintain track of everything when there are so many alternatives.
As a consequence, we've arrived today to address some of your concerns. Papad from a garlic chips papad supplier is a great appetiser and a reliable piece of digestive enzymes. Let's take a closer look at the perennial favourite – Papad.
Is It Beneficial?
Now that we've reviewed the fundamentals and stages of Papad preparation, let's move on to the most essential question. Is Papad good for your health?
Because of Papad's inventiveness, as well as all of the wonderful garnishes, it is a nutritious food item. It is beneficial to your health and provides a number of health benefits. You can eat several sorts of chana dal papad. If you get Papad online, you can have them brought to your home. Papad is a high-fibre dish with a lentil-like consistency and a range of flavours. It is gluten-free, which makes it easier to process.
Health Benefits of Papad:
● Garlic chips papad is a common food in India and other parts of the world. Any ordinary rice and dal dinner can be transformed into something delicious.
● It's also quite healthful when consumed in the right amount and manner, rather than just as an appetiser. Let's have a look at some of the health benefits of papad.
● Papads are made with gluten-free legume flours because they are not made with conventional flour and wheat mixtures. You can eat this if you have stomach pains or celiac disease. Gluten-free people can also eat Papad without worry.
● It's also a great source of fibre as an appetiser. Fibre can help with a variety of diseases, including diabetes. Fibre keeps the intestines healthy and in good working order.
● Papad also contains a considerable amount of protein. It can help to promote the absorption of essential micronutrients.
● Papad assists in the absorption of nutrients. This is due to the fact that recreation causes the production of various chemicals that promote digestion.
● Prebiotics are also abundant in papad. It is a specialised supplement that aids in the production of good stomach microbes, which aid in the digestion and integration of a range of supplements.
● When consumed at the end of a meal, it assists in the retention of fats in the tongues of all diets.
Best Way To Include Papads:
Papads were typically served as a side dish with dinner. In the winter and storms, papads were regularly pan-fried in fresh oil, whereas in the summertime, they were kept light by being heated over an open fire. They're also embellished with a fresh big platter of diverse green veggies in a few servings to add flavour and savour as a mid-dinner refreshment. Papad can be ordered online and shipped to your residence.
The assimilation of fatty compounds from the mouth and throat is aided by papad, preferably roasted or grilled. Papad should be taken sparingly; otherwise, it can produce acidity. Because papad is high in salt, it is not suggested for people who are hypertensive. Papads are gluten-free, a good source of protein, and strong in dietary fibre since they are made from lentils.
A weekly intake of Papad of twice or three times is a safe bet. It is critical to consume it in moderation and to choose roasted varieties over fatty fried ones.
If you eat Moong dal Papads, you may find that it is less dangerous. It is fine to consume a Moong dal Papad on a daily basis if it is grilled or roasted.